Study Sessions are a great way to get live help from a certified instructor in a virtual classroom. They are also recorded and logged so that you can find the topics you're looking for.
Premium Membership access via an active Online Review course purchase or a Premium Membership subscription is required to access study sessions.
Live Study Sessions
Our certified instructors hold regularly scheduled study sessions where they cover your topics and answer your questions. You are welcome to join them in the online virtual classroom to ask questions, learn about a topic or skill, or simply observe. We have CIH specific study sessions to cover topics specific to the CIH exam and open study sessions in which any EHS topic is welcome.
Ask Questions
Have a specific question or can't attend a live session? Post it in the study session forums. It helps the instructor prepare to give you a full and accurate answer or solution. See Working with Forums for help with posting and navigating forums.
Attend
To attend a session or find the study session forums, go to the Premium Membership area in the Member Center and click/tap on the Study Sessions section. The study sessions use our virtual classroom. No separate app is needed; you just need to use the recommended web browsers for your device.
Learn more - Virtual Classroom
Using the Study Session Vault
Recorded study sessions are logged into the Study Session Vault with the topics covered for easy searching.
To search, simply enter a topic in the Topic field (circled below) to view the results. The search item will be highlighted as below (arrows).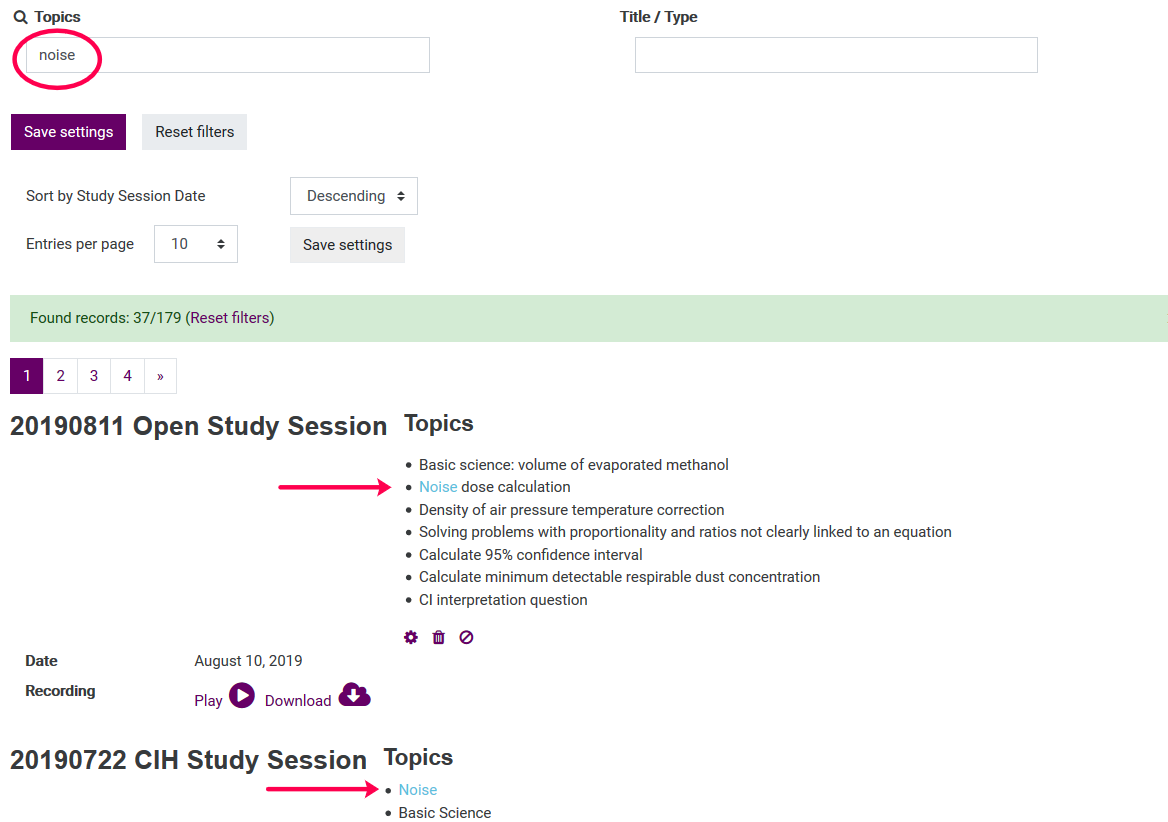 The Study Session Vault is located in the Premium Membership area under the Study Session Recordings tab.