A 10 Step Approach to CIH Certification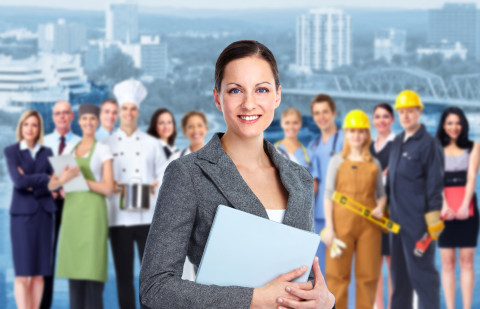 Are you interested in earning your Certified Industrial Hygienist (CIH) certification? Do you know if you qualify? Do you know where to start?
The following steps will help you begin the process of earning and maintaining your CIH certification.
1. Know the certifying agency.
The Board for Global EHS Credentialing (BGC) and The American Board of Industrial Hygiene (ABIH) awards the CIH certification. (ABIH.org)
2. Understand the criteria for eligibility to sit for the CIH exam.
The BGC/ABIH has minimum educational and occupational eligibility requirements which you must meet to sit for the CIH examination.
Use their Eligibility Self-Assessment Checklist to determine if you meet the requirements.
3. Review the Candidate Handbook on the ABIH.org website.
Details about qualifications, academic requirements, application deadlines, examination procedures, and how to maintain your certification are provided in this guide.
4. Submit your application materials.
Applications for the CIH exam are due February 1st for the Spring Exam and August 1st for the Fall Exam.
To begin your application, visit http://abih.org/become-certified/applicants-reapplicants. Here you will complete an application form and pay an application fee.
5. Purchase and schedule your exam.
After you are approved to sit for the exam, it's time to pay the exam fee. As an approved applicant, log into your BGC/ABIH account with your username and password.
Then, SCHEDULE YOUR EXAM.
This is the #1 piece of advice we give our clients (almost daily). Give yourself a goal.
The CIH exam is offered during two windows every year – April-May and October-November.
The BGC/ABIH uses Prometric testing locations as their official testing center. More information can be found here: https://www.prometric.com/en-us/clients/abih/Pages/landing.aspx.
6. Prepare for the Exam and schedule study time.
The CIH Exam consists of 150 scored items and an additional 30 experimental questions. You have a total of 5.0 hours to take the exam. This includes a 30-minute optional break.
Review the CIH® Exam Blueprint found in the Candidate Handbook. Understand the Rubric Definitions and print the Equations Sheet. Examinees may bring one or two nonprogrammable calculators into the exam. Be sure to study and practice using the calculator you will use on exam day.
The BGC/ABIH provides a list of resources cited by previous examinees who passed the exam. Review their list of references here. We also list recommended references for the CIH exam here: CIH Exam Study & Reference Materials.
Now determine how much time you have each day to set aside for studying. Some clients find an hour a day for several weeks works for them. Others find it easier to schedule twenty minutes during the week and longer on weekends. Determine what works best with your schedule.
7. Take an exam prep course (if needed).
You may or may not need to take an exam prep course. Enrolling in a prep course is a decision only you can make. Yes, Bowen EHS provides online review courses to help you prepare for the CIH exam, but, you may not need us.
A prep course can provide:
- A structured path for review.
- Accountability – showing up for class and completing homework.
- A support system from instructors and others preparing for the exam.
- Motivation.
- Test-taking strategies.
- Help in understanding the difficult topics and concepts.
8. Take the exam.
You studied, tackled thousands of practice questions, and finished an exam prep course. Now it's "game day."
Get a good night's rest, eat a good breakfast, take a deep breath and enter the testing center confident and ready to concentrate. Remember there is a best answer to all questions. Skip any questions you can't answer in less than 35 seconds. Go through the exam twice and come back to those questions you skipped. You will be surprised what comes back to you as you go through the exam.
Remember, you don't have to get a perfect score on the exam, just a passing score.
9. Celebrate and add a comma and three letters to your name
You did it! You took the exam and received a "Congratulations, you passed!" This may happen on your first, second, or eighth attempt. Our advice, stay the course and learn from each attempt.
10. Maintain your certification
Now that you have the CIH designation, you don't want to lose it (or take the exam again!)
The BGC/ABIH requires diplomates to recertify every five years to maintain their ABIH certification. You can find your cycle end date by logging into your CIH account.
CIHs are required to earn a total of 40 points of which 10 points are IH and .33 points are IH Ethics. Review the minimum requirements here.
You are responsible for tracking your activities and recertification points. One suggestion is to create a file folder (either paper or electronic) to store documentation of your recertification points. The BGC/ABIH provides a CM Worksheet on their documents page to help you keep track as well. Instructions on how to submit your worksheet are found on the last page of the CM Worksheet.
Take one step at a time and before you know it, you will be a seasoned certified professional helping someone else begin the steps toward certification.