Last Bowen EHS Workshop to take place September 2017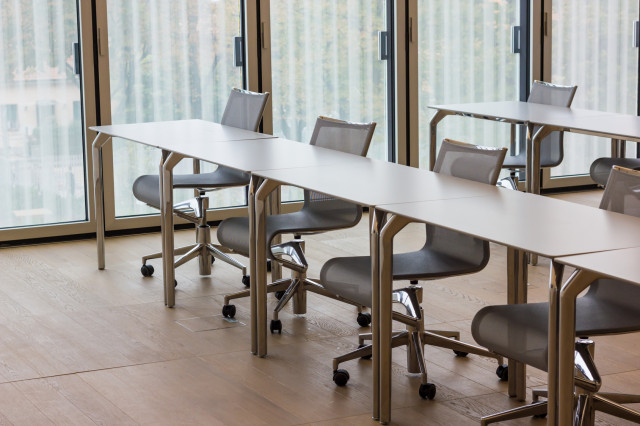 Bowen EHS is discontinuing our 4-day exam prep workshops effective October 1, 2017. Our last in-person workshop will be the CIH Exam Workshop taking place this September.
Our decision to end the workshops is based on several factors. The most important factor is that we believe the in-person exam prep workshops are not nearly as effective as our online review courses. Our survey results continually show a higher passing rate from our live online courses when compared to our 4-day workshops.
We believe it is easier to grasp and retain information presented in small chunks over several weeks than it is to understand the same information presented over 4-days.
Many clients report to us they feel their understanding of the course material was higher because they could concentrate on one topic at a time, complete the homework, and are ready to concentrate again for the next 2-hour class.
Our online courses are just workshops online. Your instructor is live, you can ask and answer questions in real-time, and you receive all the material you would at the in-person workshop.
Remember, we provide our clients with access to their course and all the additional resources available through the Bowen EHS® Member Center for a full 365 days. Yes! Access is given for 365 days from your course start date!
Through our online courses, you can:
Reach out to your instructor during the class
Post questions in both the course and subject specific forums.
Attend LIVE online study sessions.
Review recorded lectures as many times as needed.
Take subject specific quizzes (great for those areas you are weak in).
Access all the study questions sent out via the Bowen EHS Free Study Question program.
Best of all, we will support you as you continue your exam preparation. We're just a phone call or email away whenever you need us.
We want what's best for our clients. Discontinuing our workshops will also allow us to bring more Professional Development Courses and webinars to you. Our main objectives are to help you:
reach your certification goals and
maintain your certification.
We are here to help you Connect, Learn, and Succeed.
~The Bowen EHS Team