What's New In 2018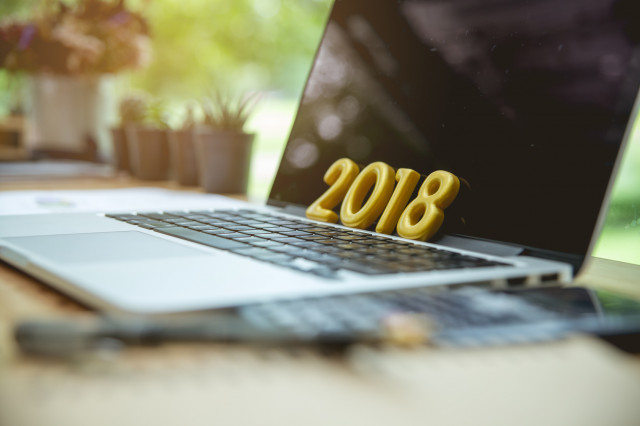 2018 is right around the corner and this is a great time to let you know what we've been up to and where we're headed.
Online training focus
We believe it is easier to grasp and retain information when presented in small chunks over several weeks rather than large chunks of information over four days. We decided to focus on our online review courses because they have proven to be more effective than in-person workshops. Our survey results continually show a higher passing rate from our live interactive online courses.
What's the best part? You can attend class from anywhere you have a reliable internet connection.
Along with our successful exam prep courses and webinars, we are developing several professional development courses (PDCs).
More Professional Development Courses (PDCs)
Whether you need to go a bit more in-depth on a topic or need to earn re-certification credit, our professional development courses (PDCs) are the thing for you. We are developing several 4-week online courses to broaden our repertoire of online courses.
The first two PDCs are EHS Algebra 1 and EHS Algebra 2 for those who want extra help with the algebraic equations found on the EHS certification exams. We plan to offer additional PDCs in 2018 covering laser safety fundamentals, emergency management, and trigonometry.  Premium Membership access is required to attend these PDC courses.
Updated Cancellation Policy
You looked at your calendar and registered for an exam prep course with your full intention of participating. Then life gets in the way delaying you from taking the course. We get that. If you need to transfer to another course, we will cancel your current registration and process a refund based on the below schedule. Then you can sign up for the course offering that works for you. All we need is written notice via email.
| Time from Course Start Date   | Amount to be refunded |
| --- | --- |
| Twenty-one (21)  or more days before | Full amount |
| Twenty (20) days  to one (1) day before | Full amount less two hundred dollar ($200) administration fee |
| Course Start Date to fourteen (14) days after | Full amount less three hundred dollar ($300) administration fee |
| Fifteen(15) or more days after | No refund |
For detailed information see our Course Transfer, Cancellation, and Refund Policy.
Self-Study with a Premium Membership
You are preparing for your certification exam and may just want something to supplement what you are already using. A Premium Membership to the Bowen EHS Member Center may be the perfect tool for you. You will have access to webinars, PDCs, online live study sessions, quizzes, short exams (for the ASP, CSP, and CIH exams), discussion forums, and a plethora of sample exam questions. Memberships are available in 3-month renewing, 1-year renewing, or 1-year non-renewing subscriptions.
New Premium Membership Subscription Options
We added new subscription options for Premium Membership. You now can sign up for a 3-month recurring subscription in addition to the 1-year subscription. This allows you to try a Premium Membership for a shorter time whether you are maintaining a certification or using the Member Center as a self-study option.
A Searchable Study Question Vault
We are in the process of reorganizing our study questions into a searchable vault. You will be able to search by topic, date, or domain. Weak in toxicology? You can work all the Bowen EHS toxicology questions. This is in addition to the quizzes and short practice exams already available in the Premium Resources area of the Bowen EHS Member Center.
We will continue to add new resources, courses, and webinars to help you prepare for or maintain your EHS certification.
Happy New Year!!
~The Bowen EHS Team