A Great Time To Schedule Your CSP® Exam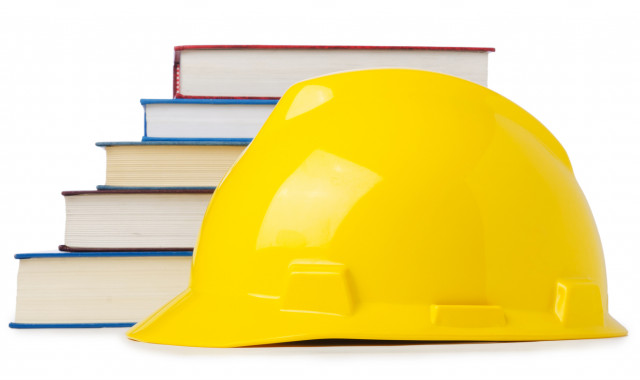 What is the #1 reason safety professionals fail to earn the CSP® designation?
They fail to prepare for the exam properly.
They never take the exam.
The BCSP updated the exam blueprint.
They didn't use Bowen EHS exam prep resources.
[Scroll down for the answer]
Solution:

Most safety professionals fail to earn their CSP® designation because they never sit for the exam.

The correction solution is B.

(Don't worry, you won't find this question on the exam.)
With that said, this is a great time to schedule your CSP® Exam!
The Board of Safety Professionals (BCSP) recently announced the release of the CSP10 beta exam. Candidates can begin purchasing the beta exam on September 16, 2019. The results from the CSP10 beta exam are anticipated to be available sometime during the first quarter of 2020.

Read more: https://www.bcsp.org/About/BCSP-News/bcsp-to-release-csp10-beta-exam
What does this mean for you?
Sometime during the first quarter of 2020, the BCSP will change over to the new CSP10 blueprint for the exam. In the past, the BCSP set a date on which you must purchase the current exam blueprint in order to be tested on the current blueprint. As of this writing, we do not know that date.

If you completed an exam review course or have been preparing and studying for the CSP® exam, it's a good time for you to schedule your CSP® exam based on the CSP9 blueprint.
A few good reasons to schedule your CSP exam now…
You are prepared and ready to take the CSP® exam.
You took a review course or plan to before the end of the year.
You don't plan to take the beta CSP10 exam.
You want to take the exam based on the CSP9 blueprint.
Bowen EHS will incorporate the blueprint changes into the Fall 2019 CSP® Online Review Course and the Winter 2020 ASP®/CSP® Online Review Course. To fill the gap, we developed a webinar to take you through the changes in the CSP10 update and discuss the domains where these changes occurred. This webinar will be presented live on November 12, 2019, at 8:00 pm ET.
Learn more about our CSP® Blueprint Changes Webinar here.
Rest assured, when you participate in a Bowen EHS review course, it represents the current activity of the BCSP. Our instructors are thoroughly knowledgeable about the subject matter as well as the logistical information about the exam.
For more information about the CSP exam, visit BCSP.org/CSP.
To determine which Bowen EHS course best meets your needs see our article: "Which ASP/CSP Course is right for me?"

Study on!
By accepting you will be accessing a service provided by a third-party external to https://www.bowenehs.com/