If you are looking for a list of what you have completed, your transcript is what you need. It lists all of the courses, PDCs, and webinars you have participated in and provides your status and any CEUs that you have earned.
Here's an example below.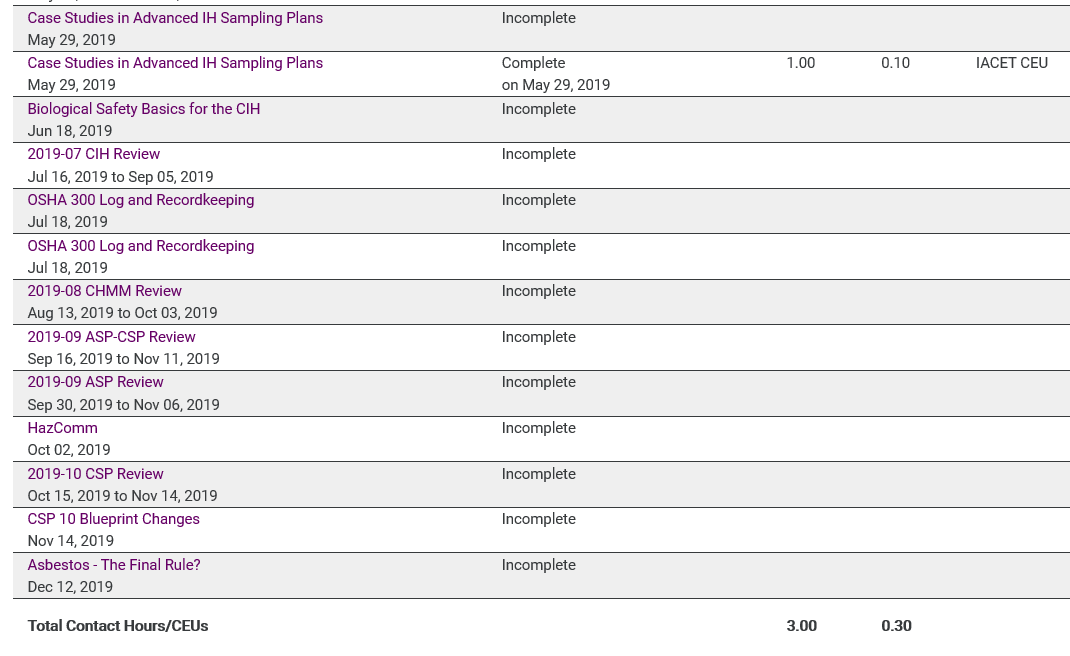 How to Access Your Transcript
Sign in to the Bowen EHS Learning Center.
Navigate to your profile by going to the user menu (upper right corner where your picture or icon is), click or tap to open the dropdown menu and choose Profile.
Find the Records section on the Profile page. Click or tap My Transcript.
View my profile Go to my transcript