Experience a Bowen EHS® Webinar and Earn 1 Contact Hour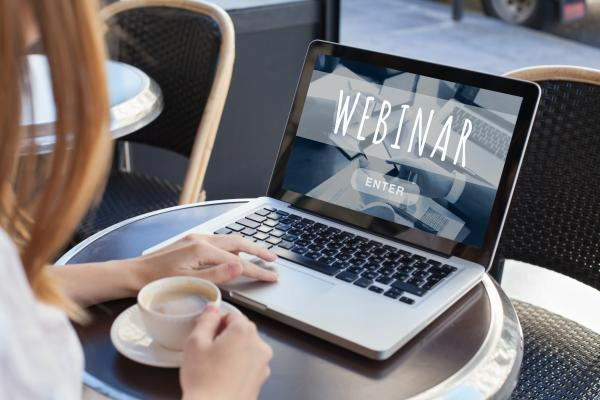 Access to One On-Demand Webinar
Watch the webinar at your convenience
An OESH Learning Opportunity
Learn about transporting dangerous goods
Completion Certificate
Automatically emailed to you when you complete the webinar requirements
Earn Credit
Eligible for 1 contact hour or .01 CEU
Webinar Info
Transporting Dangerous Goods: DOT, IATA, and IMDG Methods
Hazardous material shippers need to be certified by qualified personnel before preparing dangerous goods for transportation. As a health and safety professional, it's good to know the hazard classifications, the modes of transportation, and their governing bodies along with the regulatory framework surrounding the transport of dangerous goods. While this presentation does not provide enough information to qualify an individual to ship dangerous goods, it is beneficial to those new to the requirement to get a baseline education on the topic.
Objectives
Upon completion, participants will be able to:
Define a dangerous good
Identify and educate on forms of transportation (land, air, and sea)
Detail each governing organization associated with the transportation method (DOT, IATA, IMDG)
Provide a comprehensive overview of hot to use the Hazardous Material Table
Provide some education on where to start when you need to ship a dangerous good
Lecturer
Jason B. Wood, CSP
Instructor
Mr. Wood is Environmental Science professional with experience in the public and private sectors. With 15 years in the industry, he is currently an Environmental, Health, and Safety Manager. He was previously a government inspector supporting the Clean Streams Law and NPDES Permit compliance. Additional experience includes complying with state and federal regulations regarding solid waste, hazardous waste, drinking water, and air quality. Direct experience working with many mid-Atlantic environmental agencies, including PADEP, NJDEP, DNREC, and MDE. Following the successful completion of the Bowen ASP-CSP review course, Jason earned his CSP certification and looks forward to sharing his knowledge and experience with like-minded professionals as they support the industry.
Credit
This course contains 1 hours of instruction. 0.1 CEUs are offered for this course.
As an IACET Accredited Provider, Bowen Learning Network offers CEUs for its programs that qualify under the ANSI/IACET Standard.
Eligible for contact hours with the BGC, BCSP, IHMM, and other OESH certifying agencies.
For more details on certification and recertification credit, please visit How many points/credits/hours is a course worth?
Completion Requirements
To receive a Certificate of Completion for this course, participants are required to complete the following items:
Participate in the live webinar or review the on-demand webinar recording.
Score 70% or higher on the quiz.
Complete the webinar evaluation.
No certificate will be awarded to participants who do not meet the above completion requirements.
Computer Requirements
The Bowen Learning Network online virtual classrooms are powered by BigBlueButton. It fully supports the Windows, Mac OS X, and Chromebook platforms (see below for versions supported). Support is available for iOS (iPads) and Android Tablets. While smart phones can be used, the screens are too small to display all of the aspects of the Virtual Classroom. For the best online learning experience, the use of a device with a larger screen is HIGHLY recommended. A physical keyboard is also recommended.

How-To Access
This webinar is available On-Demand through the Bowen EHS Learning Center.
Free registration is required.
Like what you experienced?