Webinars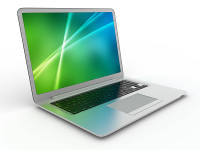 One of the many benefits of a Bowen EHS® Premium Membership is access to Bowen EHS® Webinars. These webinars are designed to provide a convenient and inexpensive way for EH&S professionals to gain knowledge about a specific subject while earning certification maintenance credits. Covering a variety of topics, our interactive webinars can be attended from the comfort of your home or workplace. All webinars are presented LIVE and recorded for later playback to accommodate those who live in different time zones, who would like to watch the webinars more than once, or who simply have active schedules.
Benefits
Interesting Topics.Learn something new in these one time events.
Earn recertification and certification points/hours.1 Earn IH contact hours (ABIH) , COC points (BCSP), and CMP credits (IHMM).
Convenient. Webinars are available in live and on-demand format.
1 See webinar for details.
Pricing
All webinars are included as part of your Premium Membership. Learn more
Want to sign up? Click on the webinar title below.
Upcoming Live Webinars
CSP9: The Changes You Should Know About Part 2 - Details and Subjects

Join us for the second webinar in our two-part series discussing the changes made to the CSP Exam Blueprint. The Board of Certified Safety Professionals announced October 31st as the release date of the new CSP9 Exam Blueprint. Part one provided an overview of the…

Additional Info

Date & Time

October 12, 2016 2:00 pm ET

Read more...
Radiation Safety in Research & Healthcare

Many EH&S professionals do not work with radiation on a regular basis. Those outside the academic healthcare setting are not usually exposed to many aspects of radiation safety. This webinar will introduce you to radiation safety in a research and healthcare environment. We will review…

Additional Info

Date & Time

November 16, 2016 2:00 pm ET

Read more...