Customer Service: "The Bowen Way"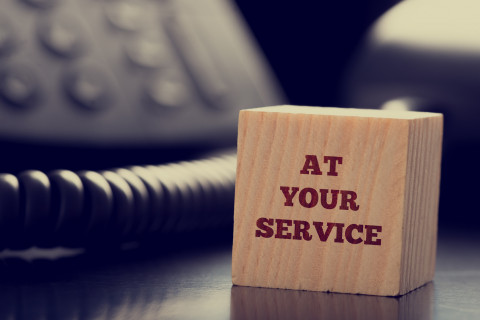 At Bowen EHS, we believe our clients are most successful when connected to a supportive learning community. One of the major components to this success is great customer care and service.
Many of the compliments we receive from clients specifically mention the entire team and not just our instructors.
A great wise man named Henry Ford, once said
"The only foundation of real business is service."
Expenses for businesses are on the rise and good business minds look for ways to reduce the bottom line. A lot of businesses see customer service as an easy way to cut costs. They automate everything and possibly hire a single customer service representative to handle everything. Yes, that saves some costs but it can also be a BIG turnoff for the customers. At Bowen EHS, we know that customer service is integral to continued goodwill from our clients. Here's how we do it:
Support Calls
How many of you when trying to get support from a particular company put a call through to their customer service number, reach the automated voice, and sigh because you know that you'll have to go on an unplanned and unpleasant journey to navigate your way through their customer service system? We know just how frustrating that can be and we completely eliminate this experience at Bowen EHS. When you call us, there's a live person on the line ready to answer your questions and help you with whatever it is you need. No long hours spent listening to a bot advertise offers to you when all you need is a solution.
Calls received by us are always answered by our client support specialists during business hours. As much as we would love to always have our live support specialists answer your calls 24-7, we do let them go home. Our goal is to return your call as soon as possible. We strive to return calls the same day, however if it's after hours when you leave a message, we will return your call first thing the next morning. When courses are starting, we schedule an employee to be available after hours to help you connect to class or troubleshoot a technical problem.
We also know many of you study on the weekends and may have a quick question. We decided it would be beneficial for all of our clients to receive a response as quickly as possible so we incorporated a weekend "on-call" schedule. Each weekend, one of our employees is responsible for responding to all client inquiries.
Client Support
The same way we follow the words of Henry Ford on our general customer service values, we also believe connected learning environments lead to greater success.
We believe support shouldn't end because a client purchased a course. We continue offering support until the client passes their exam or just doesn't need us any longer.
Going Above and Beyond
There is a story about an animal doctor who wouldn't give advice to prospective pet owners as he didn't feel he would gain from it. He thought only customers who purchased a pet from his shop deserved advice and he didn't need to give away free advice. Unfortunately for him, his thought process led his shop to close a few months after opening due to lack of customers.
We believe continued support outside the services we offer endear us to our clients and potential clients. If we impress you and help you find a solution or better understand the exam process, you will tell a friend, they will tell a friend, and so on and so on.
Our goal is to help you with whatever you need to achieve success on your EH&S certification exam (short of taking the exam for you). When you call, our client support specialists are ready to provide:
Technical support
Help with a course enrollment
Provide Member Center support, or
Answer questions about the certification exam process.
We are also here to listen. Whether it's about exam day jitters, a specific topic that is stressful to you, or about your exam experience, we will spend time with you to understand your needs and help you find a solution.
Our Beliefs
At Bowen EHS, we believe that
Our client's success is our success
Our client's time is valuable
Our clients are most successful when connected to a supportive, professional community
We are dedicated to helping you reach your professional goals. Please reach out to us and our client support team will gladly take your call, respond to your email, or chat with you online. We're here for you.