71% Pass Rate - CIH Online Review Spring 2020 including delays and cancellations due to Covid-19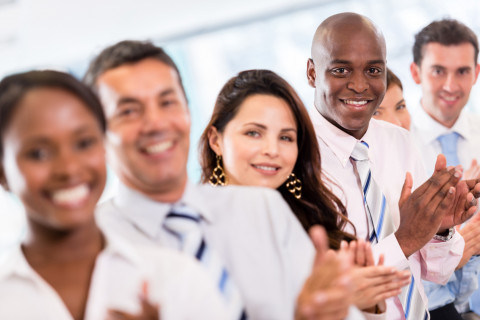 We completed our survey process for the Spring 2020 CIH Online Review course. 100 days after the course end date, we determined the participants who completed the course and asked them to participate in a short survey. We extended our normal survey time of 90 days due to the ABIH's decision to extend the Spring 2020 CIH testing window through June 30, 2020.
To receive a Certificate of Completion, clients are required to complete the following list of items:
Listen to each of the 16 lectures (participate live or review recorded lectures).
Score 70% or higher on all homework assignments.
Score 70% or higher on the Bowen EHS final exam.
Complete the course evaluation.
COVID-19 played a role in the ability of our clients to take the CIH exam after the completion of the course. 63% had their exam dates canceled due to testing center closures, many experiencing multiple cancellations. Over 25% were unable to schedule an appointment at their testing center due to appointments not being available. Following are some comments from participants:
"I had to re-schedule the exam three times because it was canceled (in two different cities). Was lucky to get a spot last minute the fourth time, that must have been another cancellation. Saskatchewan examination centers are at half capacity." – EP
"The communication was slow and incorrect. The testing center was unresponsive. I got emails for cancellations and automatic reschedules that were incorrect. It was really stressful and difficult." – JP
"I was not successful in rescheduling for the extension period in June. I was allowed to reschedule for the fall exam (November)." – MS
ABIH told me that all testing appointments for the Extended Spring session were filled up months ago but I managed to find one in Austin. Then more openings became available and I was able to get one in my hometown of Dallas as the testing center opened up more seats." – JM
Now for the results! The Spring 2020 CIH Online Review took place January 14 – March 10, 2020. Of those who completed the course:
82% responded to our survey!
43% of those responding took the CIH Exam
Of those who took the exam, 71% PASSED. WOO HOOO!!
If you are wondering what kind of time commitment it takes to prepare for the CIH Exam, we asked these course participants that as well. They spent an average of 281 hours studying and 9 months preparing.
Congratulations to these new CIHs!! Way to go!!
As always, we are Committed To Your Success and Guarantee our Support through the exam process!
~The Bowen EHS Team
Visit The Board for Global EHS Credentialing/ABIH for more information on the Certified Industrial Hygienist (CIH) certification.