Bowen EHS® Quiz Game Apps
Take your studying on-the-go with our Quiz Game Apps for the ASP® - CSP®, CIH, or CHMM certification exams.
Test your knowledge with short quizzes to find out if you are an OESH genius or if you need to keep studying.
Available through Google Play and Apple's App Store.
Choose Your Game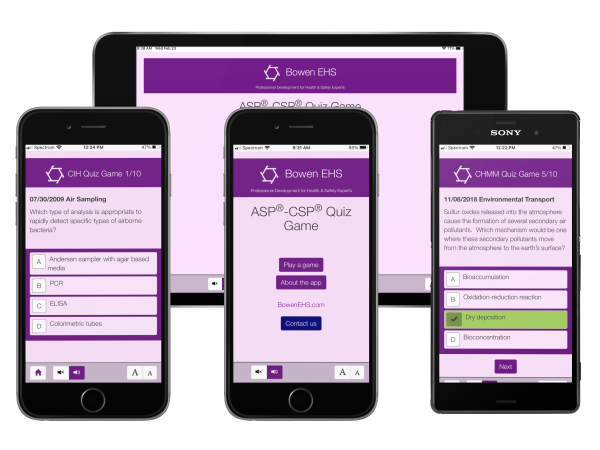 10 random questions in each quiz sourced from the Bowen EHS® Free Study Question Program.
Immediate response noting correct or incorrect answer
A review of all questions after each game
Access to full solution and explanation via direct links with the Bowen EHS® Practice Tool or The Companion Toolkit. (Purchased separately or included with an exam review course.)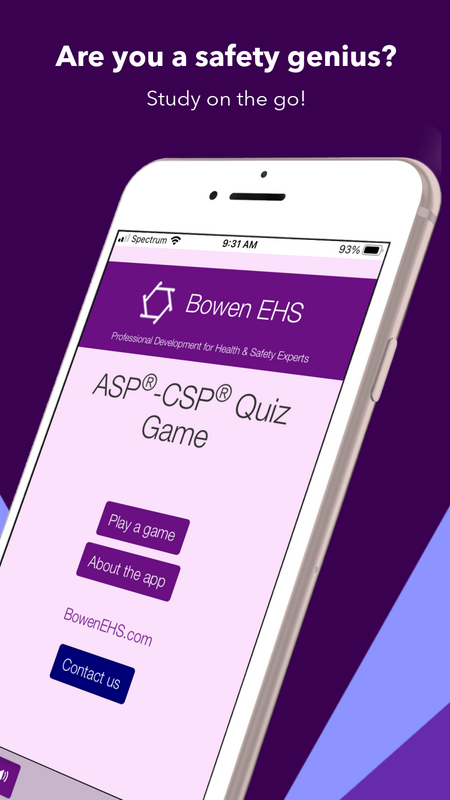 ASP®-CSP® Quiz Game
Designed to help safety experts prepare for the Board of Certified Safety Professional's (BCSP) Associate Safety Professional® (ASP®) and/or Certified Safety Professional® (CSP®) exam.



Download Your Game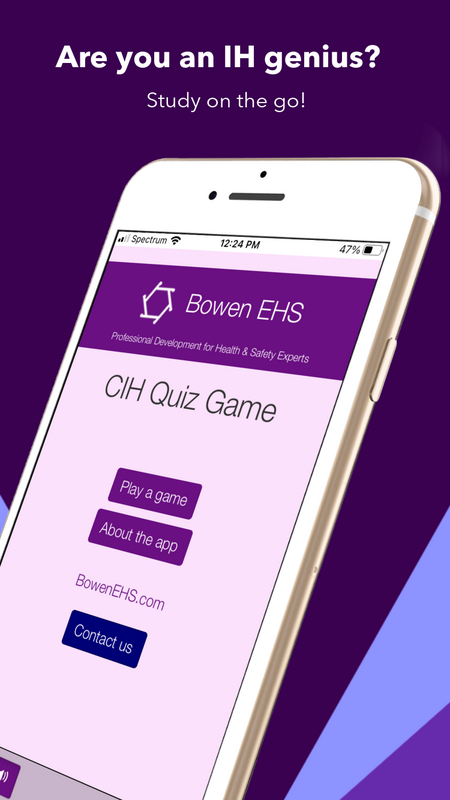 CIH Quiz Game
Designed to help industrial hygienists prepare for the Board for Global EHS Credentialing/ABIH (BGC/ABIH) Certified Industrial Hygienist (CIH) exam.
Download Your Game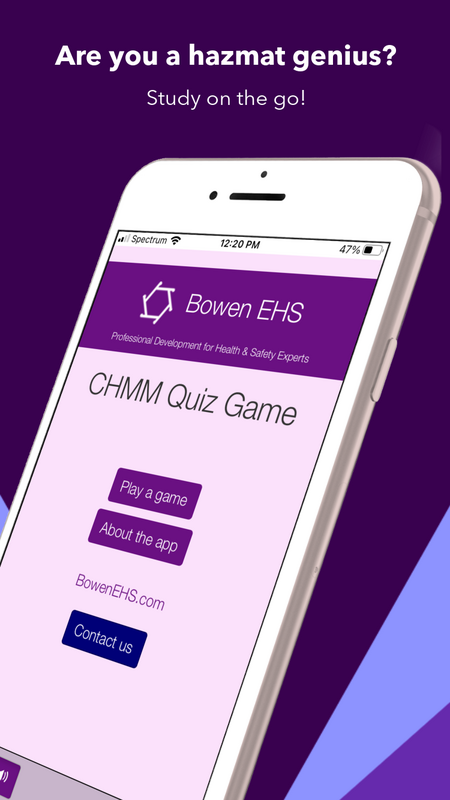 CHMM Quiz Game
Designed to help HazMat experts prepare for the Institute of Hazardous Materials Management's (IHMM) Certified Hazardous Materials Manager (CHMM) exam.
Download Your Game